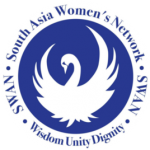 SWAN brings together women leaders, academics, experts, activists and media representatives from Afghanistan, Bangladesh, Bhutan, India, Myanmar, Maldives, Nepal, Pakistan, and Sri Lanka. SWAN coordinates its activities through eight sectoral networks, also called SWANs, respectively dealing with the Environment; Arts and Literature; Women in Peacemaking; Health, Nutrition and Food Sovereignty; Education; Crafts and Textiles; Finance, Livelihoods and Entrepreneurship Development; and Women in Media. SWAN was established in March 2009 at the Conference on "Women of South Asia : Partners in Development" convened at Jamia Millia Islamia University, New Delhi. This Conference was inaugurated by Nobel Laureate Professor Muhammad Yunus of Bangladesh.
South Asia is endowed with rich natural resources, combined with immense geographic and biological diversity. The people of South Asia share a unique cultural and civilizational heritage, including spiritual philosophies and knowledge systems. This shared diversity is South Asia's core strength, with enormous growth potential, which has yet to be tapped. Even where growth and development have taken place, this has been done with scant regard for ecological and environmental considerations, and even worse, without involving women and ensuring their empowerment as an intrinsic and inalienable part of the process of development.
SWAN emphasises the importance of gender empowerment as the key to sustainable economic growth, social development and environmental sustainability in South Asia. SWAN's vision is to achieve sustainable development for South Asia through an integrated approach incorporating the centrality of women's agency, voice, participation and leadership in all the three dimensions of sustainable development : socio-political, economic and environmental. SWAN's strategy for achieving this is based on strengthening partnerships through an institutional network across South Asia, working together to agree upon policy recommendations for governments, (including resistance to policies that perpetuate inequality, inequity and injustice); on programmes for leadership development (nurturing leadership among its members to implement and monitor sustainable development policies and programmes); and on capacity building for change at all levels (enhancing capacity to implement programmes that demonstrate and scale-up best practices for sustainable development).
SWAN's Sixth Annual Conference, held in Thimphu (Bhutan) on 2-3 September 2014, marks a new phase in SWAN's activities. SWAN has now moved to the stage of implementation, through ground level activities (projects and programmes), targeting the achievement of sustainable development for the women of South Asia. At its Fifth Annual Conference in Colombo (Sri Lanka) in August 2013, SWAN had agreed upon its Roadmap for Sustainable Development for the Women of South Asia. In Thimphu, at its Sixth Annual Conference, SWAN has set in motion the first steps towards the implementation of this Roadmap ( Read More about 6th Annual Conference).
South Asia Foundation1 (SAF-India) http://www.southasiafoundation.org has supported SWAN since its very inception in March 2009. SAF-India continues to support SWAN's Annual Conferences, convened by rotation in the capitals (or other regions) of the participating South Asian nations.
Veena Sikri
Professor & Ambassador
Convener, South Asia Women's Network (SWAN)
&
Vice Chairperson
South Asia Foundation (SAF-India)
1 Founded by UNESCO Goodwill Ambassador Madanjeet Singh in 2000, the South Asia Foundation (SAF) is a secular, non-profit and non-political organization, comprising eight autonomous chapters: Afghanistan, Bangladesh, Bhutan, India, Maldives, Nepal, Pakistan and Sri Lanka. SAF's core objective is to promote regional cooperation through a number of UNESCO Madanjeet Singh Institutions of Excellence in the eight SAARC countries, offering courses in Preservation of Cultural Heritage (Kabul), Human Rights and Common Law (Dhaka), Forestry Studies (Bumthang, Bhutan), Journalism (Chennai), Kashmir Studies (Srinagar), Regional Cooperation (Pondicherry), Green Energy Technology (Pondicherry), Climate Research (Maldives), Development Studies (Kathmandu), Visual Arts (Lahore), South Asian Studies (Lahore), Water Management (Moratuwa, Sri Lanka).