Message from SWAN Founder Trustee, Prof Veena Sikri
I am shocked beyond words at the sudden passing away of Usha ji. Her vivaciousness, her joie de vivre, her immense success and glory and unforgettable contribution to Indian theatre over the last 44 years can never be forgotten. Her creativity transcended all boundaries.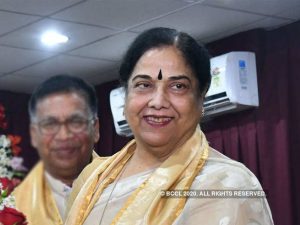 Her powerful theatre collaborations with Madeeha are legendary. She was the life and soul of our SWAN Annual Conferences. At SWAN's Tenth Annual Conference, she vowed to create a special play dedicated to the women of Afghanistan. She was very keen to hold the second SWAN THEATRE Festival ( LEELA). Her friendship with all of us will live on forever. I pray for the peace of her departed soul, and for her family's strength to bear this irreparable loss.